Young Artist Contest Winners
March 20 2021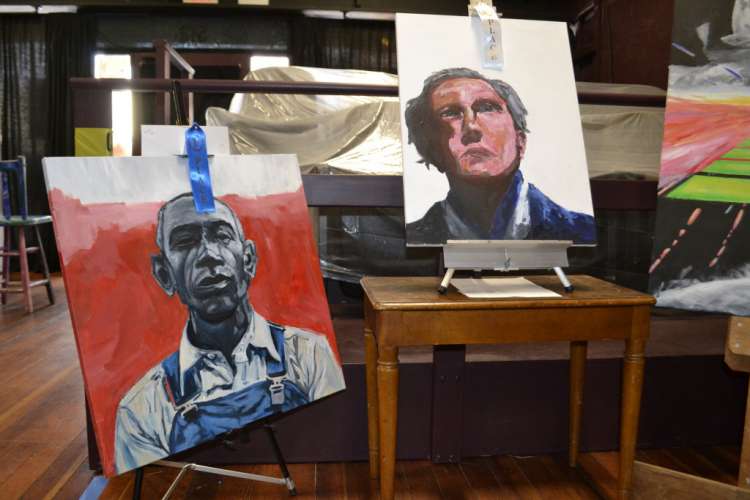 Paintings by 1st place winner Matthias Donner and 2nd place winner Evie Smith.
We couldn't be happier with all the great work submitted for our Young Artists Contest. And while every participant deserves a nod, we have selected winners. The submissions are on display this month at the OPAL downtown in the first annual Crafty Mercantile/Opal Center Student Art Contest.
Local student artists ages 5 to 18 participated by creating and submitting original artwork.
Local artists Paula Goodbar, Thi Nguyen and Alex Ihnat judged a total of 58 entries.
Prizes included art supplies, gift certificates and art classes.
Judges selected winners from the following age-based categories, which included several ties:
Ages 16-18
1st — Matthias Donner
2nd — Evie Smith
3rd— Russell Johnson
Ages 13-15
1st — Layla Hamilton
2nd — Avery Long
2nd — June Smith
3rd — Loriana Yanez Welch
3rd — Iylah Molyneaux
3rd — Ellah Cardwell
Ages 9-12
1st — Sadie Cardwell
2nd — Julian Lyon
3rd — Taylor Klarr
3rd — Owen Joslin
Ages 5-8
1st — Titus Ervin
2nd — Olem Joslin
3rd — Piper Ervin
3rd — Parker Hayes