Trashion
It's been 16 years since "The Truth is Stranger Than Fashion," the first Cottage Grove fashion TRASHION show. The event was our first resounding success.
And it let us know that Cottage Grove was hungry for a creative center like ours. We've carried that energy for over a decade , kept the vision alive even during a pandemic and are thrilled to let our creative juices flow.
Since those first days, we've had more than forty designers on stage and well over a hundred models. And because Opal is built for and with our Cottage Grove arts community, the designers and models have always been local—and never quite who you would expect. A few have been famous, a few have started here and gone pro, all have been inspired and all have been inspirational.

We are very lucky to live in a town with so many interesting and creative people. OPAL is always looking for ways to celebrate our community.
Tickets go on sale on April 1st, 2024
---
2024 Trashion Show Info
Trashion 2024: April 19, 20 and 21, 2024
Dress Rehearsals: Wednesday, April 17, 2024
Designer Registration Deadline: March 1, 2024
Rules and Guidelines
Fashions should be made from at least 75% recyclable or reused materials that would otherwise be thrown away or recycled. These fashions can include cardboard, steel/tin, recycled fabric or clothing, aluminum, plastics, paper cartons, chipboard, newspaper, mixed papers (magazines, junk mail, and catalogs), and paper bags. Used clothing is acceptable provided it has been significantly repurposed and redesigned into something substantially "new." Think transformation!
No more than 6 designs per designer
Fashions should be durable enough for wear throughout the weekend.
Footwear, accessories and makeup can be used to enhance overall ensembles.
Fashion ensembles must remain modest and discreet. PG13
Although you may still be working on your pieces, pictures need to be submitted the week before the show for trashion review.
Deadline for ALL info: Friday, April 5, we need time to work out the kinks
Bios for the program written in the 3rd person
Info for Emcee: Materials, inspiration, info not in your program bio
Music, a song for each fashion and a song for your entire line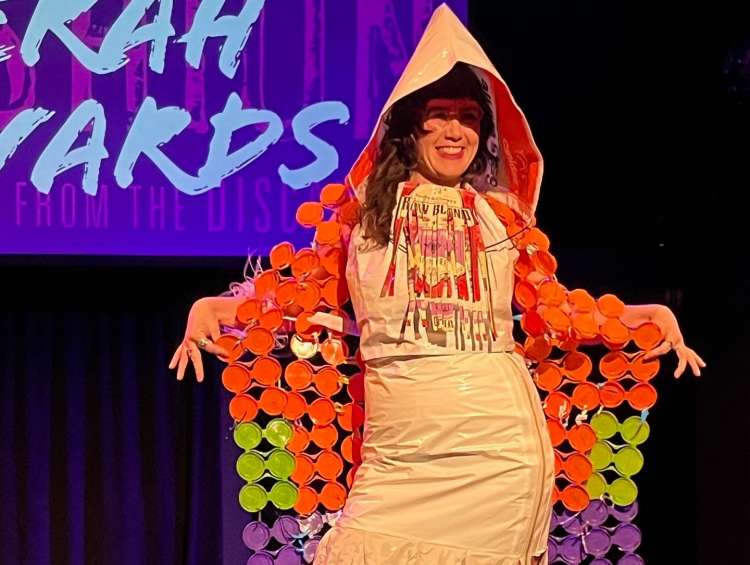 2019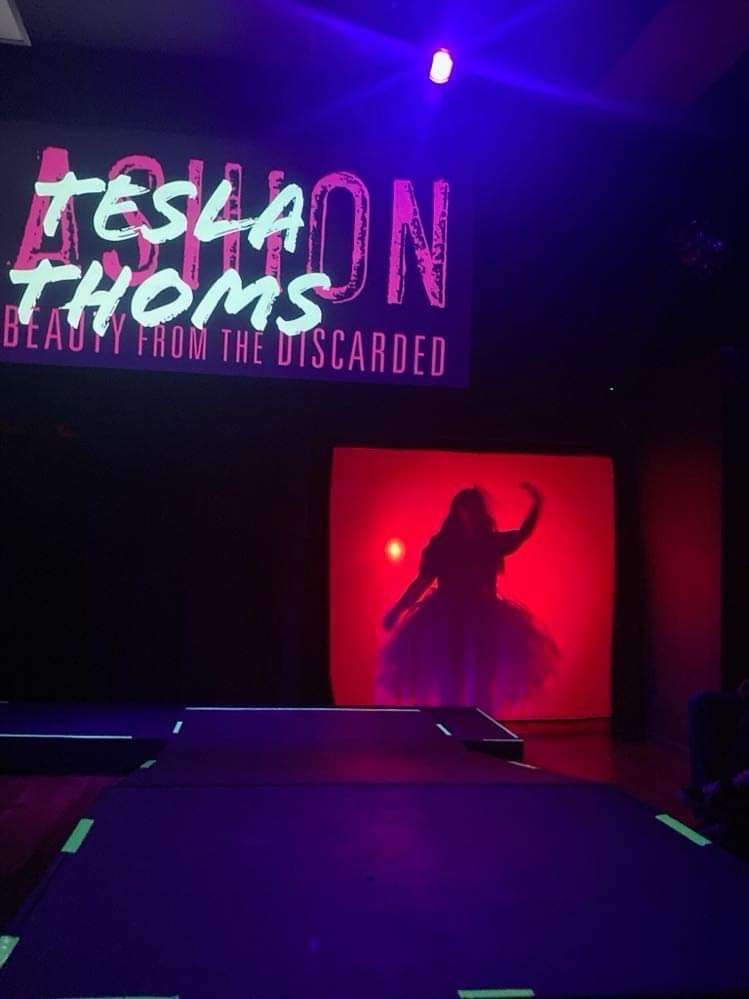 ---
Questions or want to get involved?