Why We Build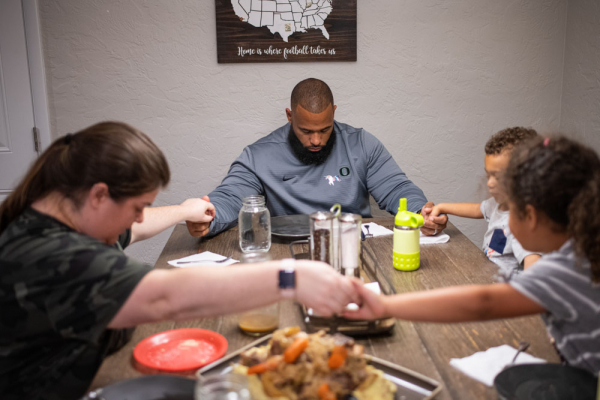 ---
About
Why We Build
A project about the lives of suicide attempt survivors in Lane County, Oregon
The Suicide Prevention Coalition of Lane County (SPCLC) in cooperation with Lane County Public Health (LCPH) announces the publication of Why We Build – a multi-media project sharing the stories of suicide attempt survivors. Each year roughly 2,000 people attempt suicide in Lane County. The Why We Build project shares survivors' stories in their own words - lives of joy, lives of hardship; lives that are all worth living.
"We don't talk about suicide nearly enough," said Dan Isaacson, Co-chair of the SPCLC. "With this project, people have the opportunity to learn about suicide from those with lived experience directly and in their own words. We hope this project connects with people who may be thinking about suicide themselves and caregivers so they can see that others in our community have been in similar situations and found ways to cope, heal and reconnect with life."
Starting March 4th, people can view the project at whywebuild.org and in a series of gallery installations throughout Lane County. The project will be unveiled at the Broadway Commerce Center in downtown Eugene and at the following locations this spring.
March
The Broadway Commerce Center
44 W Broadway, Eugene, OR 97401
&
The Opal Center for Arts & Education
513 E Main St, Cottage Grove, OR 97424
April
The Emerald Arts Center
500 Main St, Springfield, OR 97477
May
The Siuslaw Public Library
1460 9th Street | Florence, OR 97439
"Suicide is a serious public health problem in Lane County," said Roger Brubaker, Suicide Prevention Coordinator for LCPH. "The Why We Build project is a new way of sharing the story of suicide in our community that invites people into conversations about suicide and the way we build meaning and connection in our lives. We encourage all people in Lane County to check out our website, attend a gallery installation and share this project with others. Helping others starts with understanding."
The SPCLC is a group of people with lived experience of suicide and professionals representing schools, healthcare organizations, social service providers, private businesses and more. The group is chaired by community members and staffed by LCPH representatives. The SPCLC's mission is to implement proactive strategies to bring awareness and education about suicide prevention to people in Lane County. For more information on the work of the SPCLC and how to get involved click on their website at suicidepreventlane.org
Project Contact: Roger Brubaker – Suicide Prevention Coordinator, Lane County Public Health
Phone – 541-515-4768
Email – roger.brubaker@lanecountyor.gov
---
Cast & Crew & Staff
Roger Brubaker – Suicide Prevention Coordinator, Lane County Public Health

//